Entertainment in Stalag VII A
The following photos are from the collection of POW Charles Krepper of the Queen's Own Royal West Kents. They were submitted by his son, Johnnie Krepper.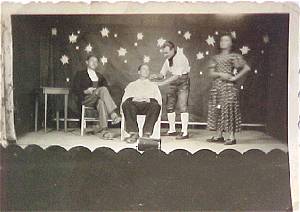 Theatre scene with POWs (larger image).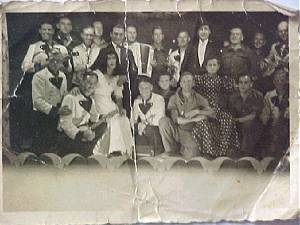 Actors and musicians. Charles Krepper is in middle of front row in a black and white jacket (larger image).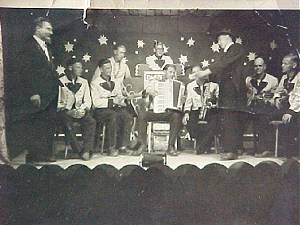 POW music band. Charles Krepper is second from left (larger image).
Source: